20 years of quality work and service excellence
Travis Ferguson, owner of Temple Metal Roofs Ltd. says starting out as a sub-contractor many years ago was what made him see the market potential in metal roofing.
ORIGINS
Ferguson says, "We started out as a subcontracting company doing installations for a local building contractor and are now fast approaching our 20th year in business. Part of the services we engaged in included sheet metal wall cladding and metal roofing.
I really enjoyed doing that as part of the building process. I ended up doing some side jobs at the time as well - doing metal roofs and repairs for people. I started getting a little more interested in it and saw the market potential. I put a business plan together and started marketing in the residential sector.
We got more and more business and I decided in time to concentrate solely on metal roofing. A few years in, my brother got involved, which has been instrumental to our growth. And recently my daughters have started getting involved in fabrication and administration; its been really neat to see them grow up in the business.
---
GROWTH & CHALLENGES
Ferguson says there were challenges at first in educating people about the value of metal roofing and the benefits compared to traditional asphalt shingles
"We have always only offered metal roofing, it was important to us to differentiate ourselves from other roofing companies in Manitoba. We wanted to demonstrate that we were experts in our field - specialists in metal roofing and not just roofers at large. We are specialty contractors who know the ins and outs of what we do." "Metal roofing has been around for centuries. It's been used on buildings all over the world. However there hasn't really been a contractor who concentrated or focused solely on metal roofing in Manitoba. I would say we were one of the first who specialized in only metal roofing. There are lots of contractors out there who will do metal roofing or siding as part of their operations but it's not something they solely focus on. It's not their specialty."
It took Ferguson about 5 years to get firmly established while marketing his company.
"It was a challenge to educate the public and our potential customers about what metal roofing is and the benefits of it. There was quite a bit of marketing out there for metal roofing in the United States by associations such as the Metal Roof Alliance (MMRA) and it was gaining momentum. I jumped on that wave as well and promoted that concept locally. We spent about 3 to 5 years promoting it and educating consumers on the benefits and we offered fair and honest pricing for our customers alongside excellent customer service.";
---
BENEFITS OF METAL ROOFING
Although metal roofing is more expensive than asphalt there are many benefits that make it worthwhile for both residential and commercial buildings.
Ferguson says, "A metal roof is basically a roof for a life time. Installed properly, metal roofs can last 50 to 70 years and beyond. Life cycle cost is the main difference. The initial costs are generally 2 to 3 times more than asphalt but are still lower overall. If you ever do have to replace it, it's 100% recyclable and the material is made upwards of 60% recycled material in the first place. In contrast, most shingle tear-off waste ends up as part of the building-related waste stream. There are also coatings on metal roofing that reflects light and reduces energy consumption cost –a feature that doesn't get as much attention as it should."
According to the MRA: Metal is one of the most energy efficient roofing materials available and can save your home up to 40% in energy costs and provide excellent insulation during the winter. The secret to metal roofing's energy savings is in its variety of finishes. The basic, unpainted metal roof will reflect more solar radiation than an asphalt roof, which absorbs and holds heat. For homes in warmer climates, pre-painted or granular coated metal roofing systems reflect solar energy and cool your home by re-emitting most of what solar radiation is absorbed. A highly reflective and highly emissive painted or granular-coated metal roof is optimal for reducing energy consumption and can actually re-emit up to 90% of absorbed solar radiation. (NOTE: Reflectance in relation to metal roofing refers to UV and Infrared light rays being reflected from the roof surface. These rays are what impact the heating / cooling of the roof surface.)
" Metal roofing has been around for centuries. It's been used on buildings all over the world. However there hasn't really been a contractor who concentrated or focused solely on metal roofing in Manitoba. I would say we were one of the first who specialized in only metal roofing. - Travis Ferguson, Owner "
---
HUMAN RESOURCE DEVELOPMENT
DEVELOPMENT Temple Metal Roofs has over 30 people on staff and Ferguson says he values everyone involved
"We have over 30 people on staff in addition to the family members who work here. Some are long term and all are very dedicated people. We feel like family here and we're a tight knit group. We have created our own training program because apprenticeship programs for what we do are lacking in Manitoba at this time. We've created our own "how to" manuals. We also have in house workshops where we train our staff on correct installation methods and best practices. That is in addition to many hours of hands on training."
Like most major contractors, Temple has a comprehensive safety program and is a COR certified company
Ferguson says, "We are COR certified and have been for about 5 years now. It is an onerous procedure but we have an excellent office manager named Lisa who has taken a lead on our safety program. She has developed policies and procedures to keep things running smoothly."
The Manitoba Workplace Safety and Health Branch recognizes COR® Certification as the ultimate distinction to verify construction companies who have established and now practice a comprehensive safety program.
---
SCOPE OF WORK AND FUTURE GROWTH
"These days we are doing more commercial than residential work," says Ferguson. It's the commercial work that has really allowed us to grow over the years. I would say about 85% of our work is commercial. We work all over Manitoba and also in Saskatchewan, North Western Ontario and have also completed some fairly substantial projects in Alberta. In addition to installing metal roof panels we also offer snap lock metal roofing, siding and eavestrough installation."
"We have our own fabrication shop. We produce our own parts that we use in our assemblies, as well as flashings and sheet metal fabrication. We also sell to other contractors.
Fabrication: Our fully functional sheet metal fabrication shop specializes in break forming roofing and cladding flashings up to 10 feet long. Our CNC bender allows us to make thousands of lineal feet of the same profile while maintaining consistency.
Roll Forming: Our portable roll former allows us to access remote locations where shipping material would either be unattainable or bear too high a cost. Roll forming our own roof panels gives us the edge we need to be competitive in the market and gives our customers some options they may not otherwise have.
---
PROJECTS AND CORE PRINCIPLES
CORE PRINCIPLES Temple has worked on some major projects in the last while including: The National Research Council Building at the CentrePort development (Penn Co Construction), a new Bayview head office on McGillvary Ave as well as the Waterford Green School (Bockstael Construction), metal decking for Winn Pro Construction and a large project with Graham Construction for a new Amazon Hub
Ferguson says his company's core principles fall into 4 categories
• Trust and honesty
• Discipline
• Service
• Strong work ethic
Ferguson concludes: "our vision is that Temple be the metric for the highest standards when it comes to quality work and excellence of service."
---
CUSTOMER TESTIMONIALS
Temple Metal Roofs worked closely with PCL Constructors, FortWhyte Alive (Owner), and Architect to develop the metal tile cladding envelope upgrade for the FortWhyte Alive Interpretive Centre - Deep Energy Retrofit Project. It is a true piece of craftsmanship that is resilient and unique, that contributes to the building's reduced energy usage as intended. Jeff Thiessen PCL Constructors Through each stage of construction, starting with the tender phase and right through final completion, Temple has always performed to the best of standards and excelled on our projects. All while upholding their commitment to the overall schedule and providing open and effective communication. Travis and his team are easy to work with and attentive to details, which sets the bar high for the building envelope division. We are always excited to work with them and look forward to many more opportunities going forward over the next 20 years and beyond.
Nik Thorington
Westland Construction Ltd.
"Temple Metal installed the metal roof on my home. Travis & Stuart are top notch services providers. They were on time, on budget and a pleasure to deal with from the first point of contact and throughout the process. They provided sound guidance and advice. I have recommended their services to many people and am pleased to continue doing so with the highest confidence."
Derek Neil
Senior Vice President Meridian Manufacturing Inc.
"Temple Metal Roofs Ltd has been installing architectural sheet metal for more than 15 years and is always striving to ensure that our team has the training and resources necessary to complete work beyond the satisfaction of our customers. Our projects have taken place in the residential construction industry, all the way through to commercial and industrial construction. It is our aim to remain a cutting-edge company that always reaches new heights in order to provide customers with outstanding quality products with service that is second to none."
---
Custom Fabrication
Our fully functional sheet metal fabrication shop specializes in break forming roofing and cladding flashings up to 10 feet long. Our CNC bender allows us to make thousands of lineal feet of the same profile while maintaining consistency. We can bend sheets ranging from 16 to 24 gauge galvanized steel to thin gauge aluminum.
We stock an array of colors and also have access to many other colours.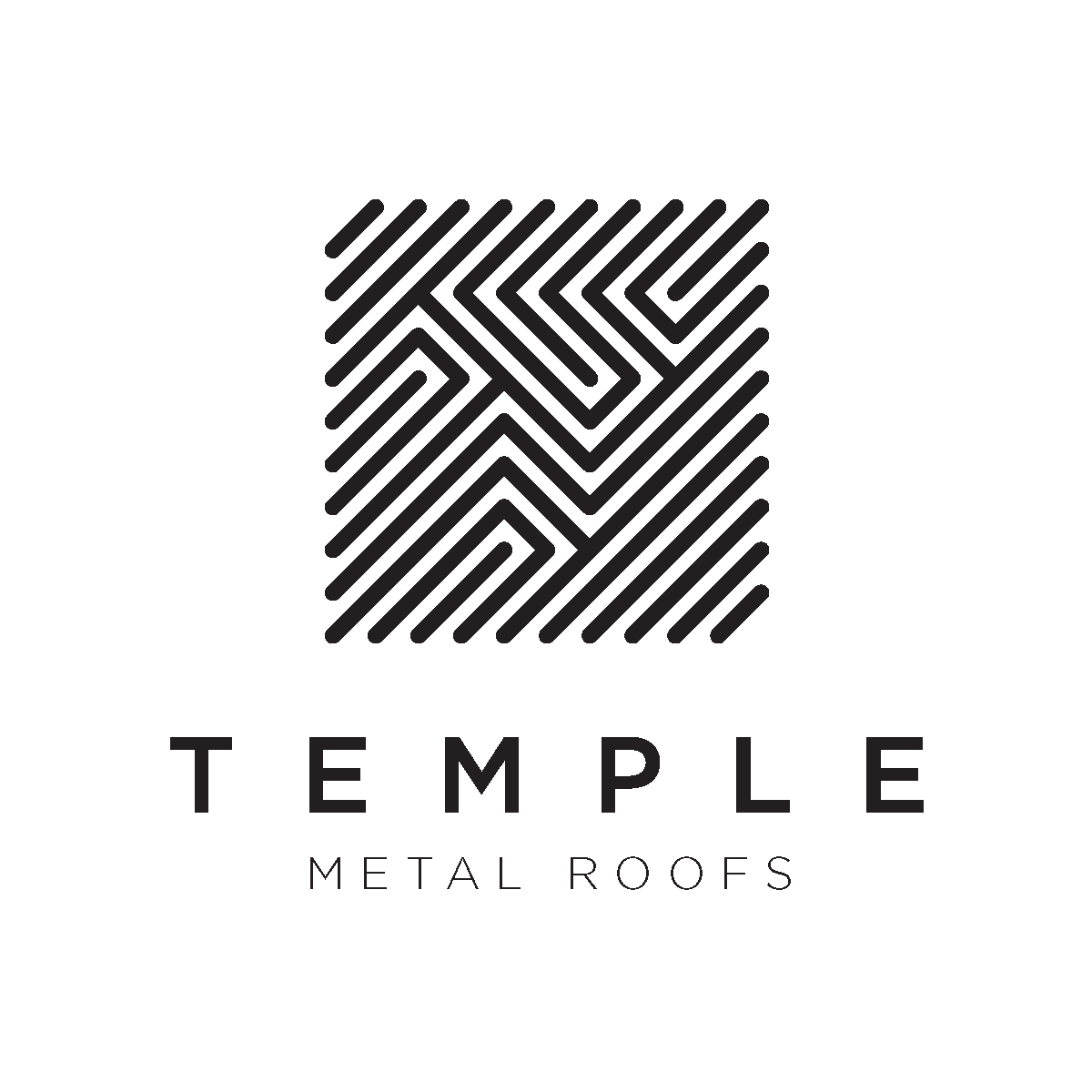 On Site Installation
Our highly experienced crews work year round enabling us to meet deadlines and honour commitments.
Our Installers have the knowledge and expertise to complete your project with the best possible results.
Our desire to have the highest quality workmanship in the industry with exceptional looking projects you can be proud of for a lifetime.
---
---